Affordable self drive bus hire in Port Macquarie region
Port Bus Charters, Tours and Rentals has a wide range of buses available for self drive. Our range of buses are capable of handling short trips through to interstate transfers.
Please browse our range of buses below and enquire to book.
Image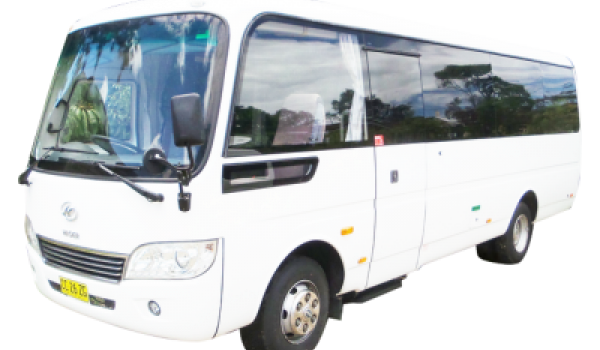 29 Seat Higer Munro
Automatic, Turbo Diesel
NSW LR Drivers License or equivalent
Tow Bar - Limited luggage storage, trailer available with bus at a minimal charge
Air Conditioning, Curtains, Reverse/security camera
Central Locking, Power steering
Covered by NRMA 24 hour Roadside Service
6 anchor points
We can provide a qualified driver on hourly rates
Image
21 Seat Toyota Coaster
2 door, 4.2 litre, Diesel
Manual
NSW LR Drivers License or equivalent
Tow Bar
Air Conditioning
Central Locking, Power steering
Limited luggage storage, trailer available with bus at a minimal charge
Covered by NRMA 24 hour Roadside Service
1 anchor point
We can provide a qualified driver on hourly rates
Image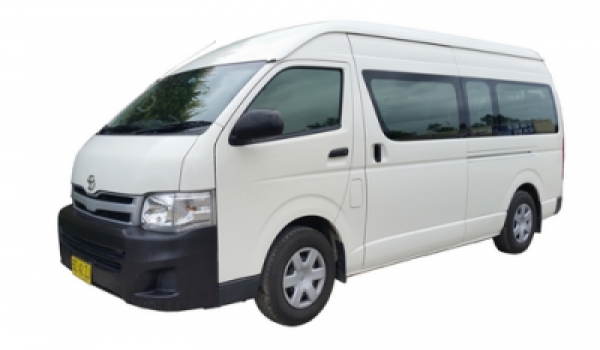 12 Seat Toyota Hiace Commuter
4 door, 2.4 litre, Diesel Mini Bus
Automatic Transmission
Standard "C" NSW Drivers License or equivalent
Tow Bar - Luggage Trailer available at minimal charge
Air Conditioning, Cruise Control
Electronic sliding door
Central Locking, Power steering
Covered by NRMA 24 hour Roadside assist
3 anchor points
Image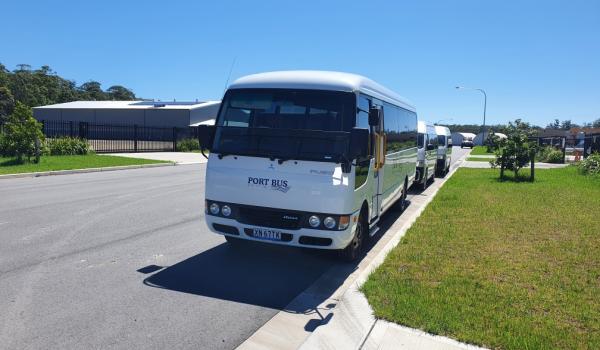 19 Seat Mitsubishi Rosa
Automatic
NSW LR Drivers License or equivalent
No Tow Bar
Air Conditioning
Central Locking, Power steering
Covered by NRMA 24 hour Roadside Service
anchor points
We can provide a qualified driver on hourly rates
Image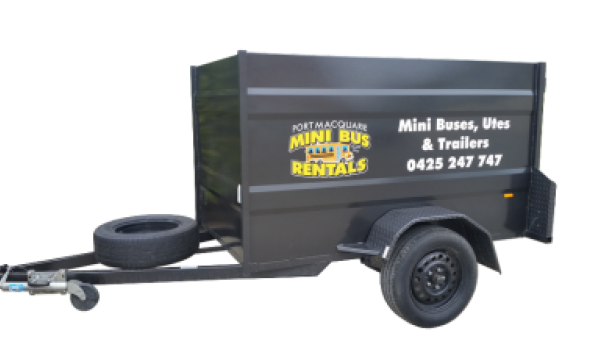 Trailers
Enclosed Luggage Trailer, as pictured
7 x 4
Lockable Rear Barn doors

Enclosed Luggage Trailer
7 x 5
Lockable Rear Lift door and side access door

Box Trailer